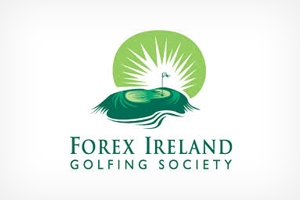 Forex Ireland presents the Annual International Charity Golf Challenge 2017, in aid of Aoibheann's Pink Tie National Children Cancer Charity
The 24th annual FIGS Charity Golf challenge took place last Friday on the Portmarnock Hotel and Links course. It was a great success with fifteen teams from across the Dublin market taking part. Amongst the fifteen we welcomed two new names, Intesa San Paolo and Lincoln recruitment, and we would like to thank all the teams for their support in helping us raise close on €8,500 for a very deserving charity. Our thanks also to DAVY, Thomson Reuters  and HP who supplied prizes for the raffle and Cantors who sponsored the goodie bags.
The chosen charity this year was Aoibheann's Pink Tie which is a children's cancer charity that provides both financial and practical support to families of children that are fighting this terrible disease.
The money raised last Friday will go some way to help families through this very difficult time.
The results from the golf and raffle are below.
Out thanks to everyone who played and bought tickets to support the charity.
Team event
1st           BNP Dublin 98pts captained by Niall Murphy
2nd          Unicredit 88pts (back 9) captained by Shane Moroney
3rd           Davy Bond desk 88pts captained by Barry Murphy
4th           Danske Bank 85pts captained by Ciaran Barry
Raffle
€1,000 holiday voucher                  Enrique Curran c/o Niall Murphy Bloomberg
HP laptop                                            Sean Spicer c/o Brendan Spicer Bank of Ireland
Westbury voucher                          Faye O'Brien c/o Ger O'Brien Bank of Ireland
3 Arena pass                                      Samatha Sheehan c/o Gav Rylands Bank of Ireland
Clayton voucher                               Niall Murphy c/o Niall Murphy BNP
4 ball Luttrelstown                           Tony O'Connor c/o Pat Maguire DAVY
4 Ball Portmarnock links                Tom Maginn AIB
Dinner for 2 Step Inn                      Niall Cuddihy c/o Niall Murphy BNP
Apple Watch                                      Miriam Cassells c/o Jonathan Weir AIB